When it comes to finding a reliable transportation service in Melbourne, look no further than Melbourne Silver Cabs. With over 15 years of experience, we're proud to provide a professional, customer-centric approach to cab services in this bustling city. Our goal is to redefine your travel experience and make luxury accessible to all at normal taxi fare. In this detailed blog, we'll explore how Melbourne Silver Cabs offers top-notch services that cater to your every need.
A-Class Service at Normal Taxi Fare
Are you tired of paying a premium for a touch of luxury during your travels? Melbourne Silver Cabs is here to shatter that notion. We believe that quality service doesn't have to come at an exorbitant cost. You can now enjoy A-Class service without breaking the bank. Whether you're in need of an airport transfer, parcel delivery, or shuttle service, Melbourne Silver Cabs provides top-tier services that are friendly to your wallet.
15+ Years of Melbourne Expertise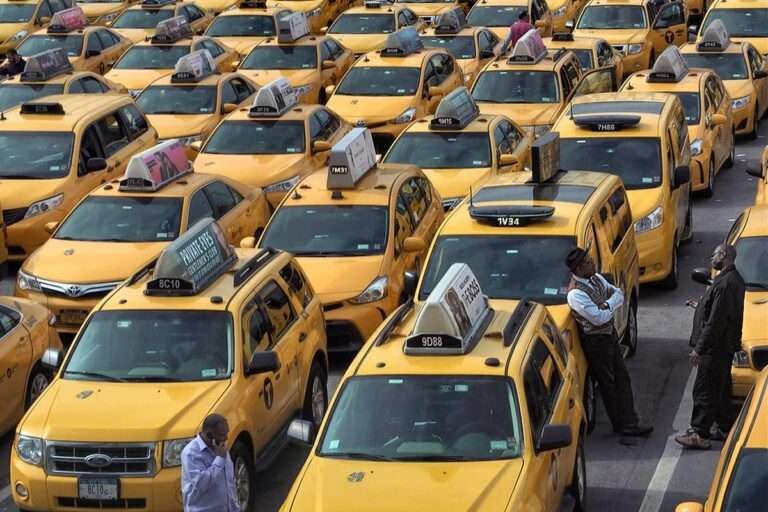 In a city as vibrant and dynamic as Melbourne, local knowledge is invaluable. Melbourne Silver Cabs boasts more than 15 years of experience navigating the streets and suburbs of this magnificent city. Our seasoned drivers know Melbourne like the back of their hands, ensuring that you reach your destination swiftly and safely. This experience is your guarantee of reliability and efficiency when you choose us.
Customer-Centric Excellence
At Melbourne Silver Cabs, our philosophy revolves around customer satisfaction. It's not just a goal; it's a commitment. We go the extra mile to ensure that every client's experience is nothing short of perfect. Our dedication to delivering exceptional services is evident in our 100% customer satisfaction rate. Your contentment is our greatest achievement.
We understand that time is precious, especially when you're on the go. Our fleet of cabs operates with unmatched responsiveness. A 100% reaction time rate means that you'll never have to wait around for your cab to arrive. With Melbourne Silver Cabs, you can always count on punctuality.
City and Suburbs Coverage
Melbourne isn't just about its CBD; it's about the vibrant suburbs that make up the tapestry of this city. Melbourne Silver Cabs offers comprehensive coverage, ensuring that you're just a booking away from a cab wherever you are. Our 100% coverage rate means you can rely on us, no matter where your journey takes you in Melbourne and its surrounding areas.
Choose Melbourne Silver Cabs for an Unforgettable Ride
When you step into a Melbourne Silver Cab, you're stepping into a world where excellence meets affordability. With our extensive experience, customer-centric approach, swift response times, and comprehensive coverage, we're ready to redefine your travel experience.
Melbourne Silver Cabs isn't just a cab service; it's a promise of an unforgettable ride. Experience the difference. Travel with Melbourne Silver Cabs.